GPP's PERT-AL-PERT multilayer pipe is a kind of five layers pipe that combines the advantages of a metal and plastic pipe, eliminating the disadvantages of both materials at the same time. Both inner and layer are made of PERT material, enabling PERT-AL-PERT multilayer pipe to be used at 95℃ hot water. The aluminum core in the middle layer is absolutely diffusion tight, reliably preventing oxygen/gases from permeating into the pipe. The PERT-AL-PERT multilayer pipe compensates and reduces snap-back forces and heat-expansion during temperature changes.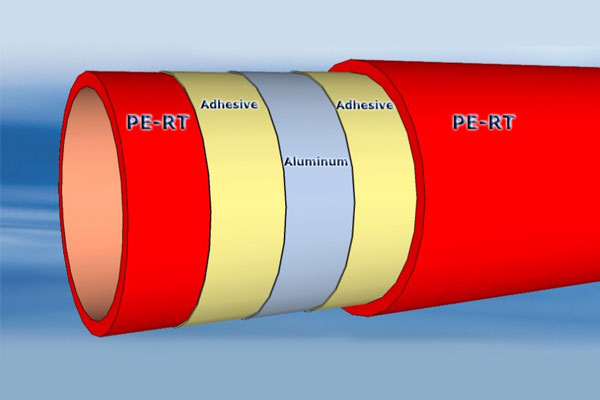 Drinking water supply systems
Underfloor heating systems
Pipe diameter: from 14 mm up to 32 mm
Wall thickness: from 1 mm up to 3.5 mm
Printing: customized brand, logo, and pipe marking
Packaging: film, carboard box, packaging kits
Pipe length: from 4 meters up to 1000 meters
Do you need more
information?
Fill this form and we will get back to you.